- Exceptional Workmanship Since 1972 -
---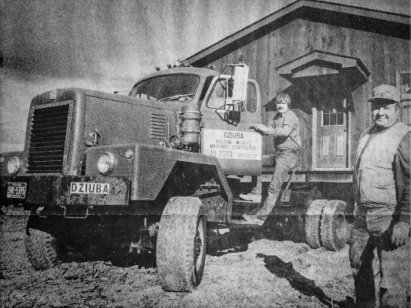 Dziuba Building Movers is a third-generation company located in north central Pennsylvania. We have been a part of the house lifting and moving industry since 1972. Throughout the years we've successfully moved buildings ranging from small cape cods to historical brick mansions and stone colonial homes weighing over 800 tons! We specialize in lifting and/or relocating entire structures such as single-family homes, large Victorian homes, commercial buildings, churches, cabins and barns constructed from all types of materials including wood, brick, stone, block, and steel.

Over time we have accumulated a large quantity and variety of specialized equipment including specialized jacks and jacking systems, hydraulic dollies, excavating and transportation equipment and an arsenal of steel beams and cribbing. This enables us to handle the toughest jobs.

We have encountered many situations where moving or lifting a home was the most viable solution. Some common situations include, but are not limited to; flood risk, foundation deterioration, the desire for a full basement or extra living space, historical preservation, commercial development and property line disputes.

We have handled jobs for countless residential homeowners, commercial businesses, industrial businesses, historical societies, as well as FEMA, government and military related projects.

Over the course of our involvement in the structural moving industry, we have gained the respect of homeowners, businesses, contractors and even other house moving companies. We have done this by putting safety and quality service at the forefront of every project we undertake. We work hard to keep our good reputation!


---